Enter The Void
Digital Modeling and Fabrication
2018
Project Brief
-
Take the research component / system unique to a case study, and apply it as a generator of a constructed spatial sequence for our precedent. Using the rules for how the system works in our case study as a guide. (D. Serban)

Case Study
-
The Rolex Learning Center is a study center located at the campus of Ecole Polytechnique Federale de Lausanne (EPFL) in Switzerland by Japanese architects, Kazuyo Sejima and Ryue Nishizawa (SANAA). The Ecole Polytechnique Federale de Lausanne (EPFL) has over 10,000 students and researchers from around the world. The building spread a footprint of 20,200 SM (217,430 SF) and a floor area of 37,000 SM (398,264 SF), over an area of more than 5 acres.

The building is a unified environment that enables its users to have seamless communication and collaboration with one another and provides a platform for organic space interaction therefore achieving its primary purpose as a cultural hub that caters the students and the public.
Investigation
-
After the research, an interesting aspect of the building I investigated is the relationship of each the pierces to the ground and elevation. The way in which the architects decided where to place a smaller or a larger courtyard pierces in retrospect to the undulations of the volume. It's intriguing how these courtyards give relief to the bearing of the load, the distance of the vaults, and continues to have a conversation, together with the undulations, to the programming of the space.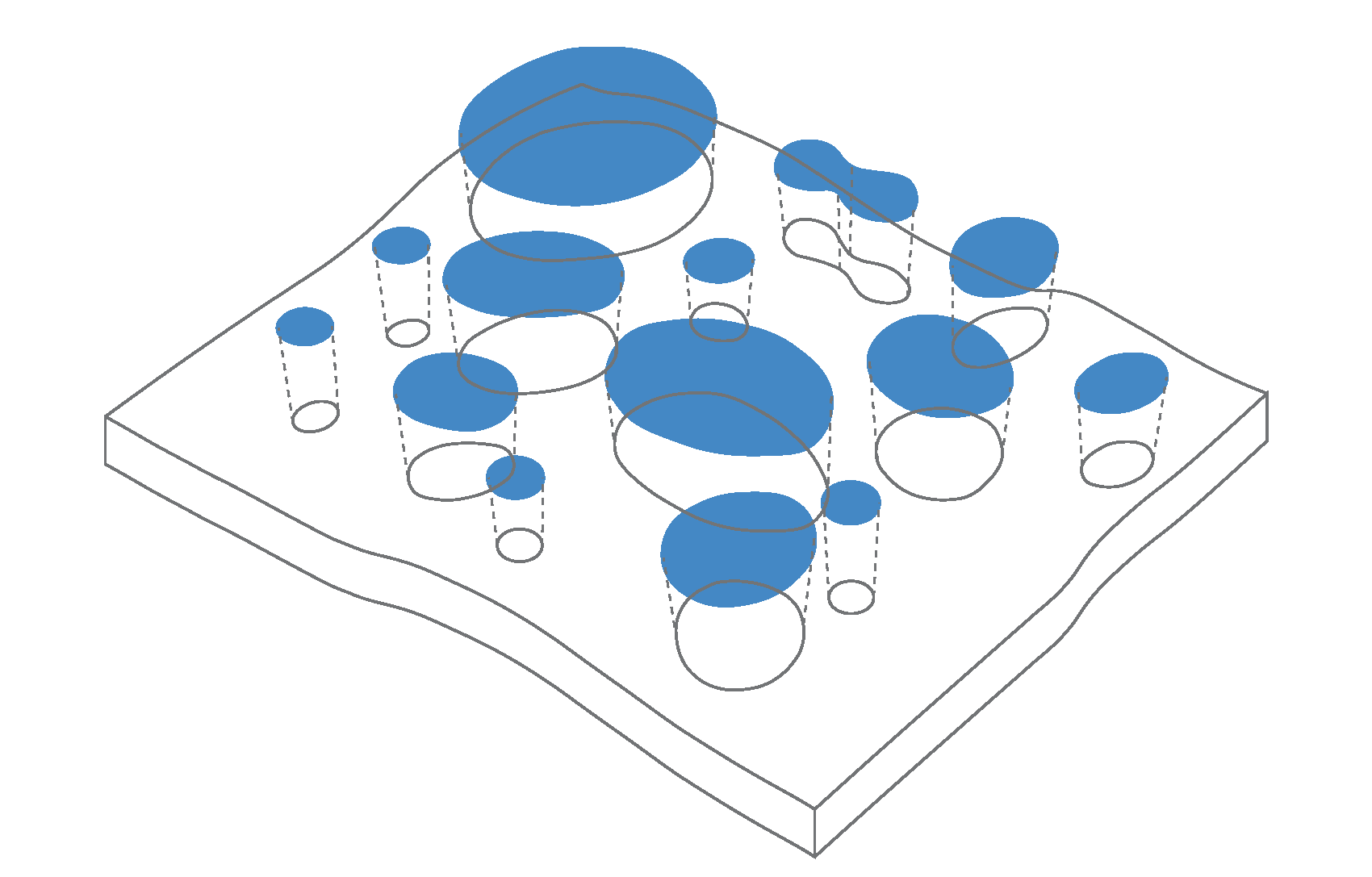 Logic
-
The expansive volume used piercings and utilized these as courtyards, lightwells, and programmatic division. I divided the volume into 4 sections according to its undulations. By dividing the volume, I found that 2 sections contain odd number [1, 3] of piercings while the remaining 2 sections contain even number [2, 8] of piercings. I lifted the piercings / courts and pushed the shapes out of the volume and incorporated these circular shapes into the rule set.
Project Details
-
Process PDF
*Photo courtesy of Iwan Baan
*Do not reproduce. All rights reserved to the author.