Building Path
McLaren Park Visitor Center
2019

Design Concept
-
The building creates a new path. The path embraces the programs of the visitor center as it softly connects the heart of McLaren Park and the neighborhood edge.
︎ Existing paths on the site connecting the neighborhood and inner core of the park.
︎ Creating a new path across the site that connects the inner core and the neighborhood edge.
︎ The new path envelops the programs, softly integrating the inner core and the neighborhood of the site. The proposal introduces the building path by gently permeating through the landscape making the walk scenic, inviting, and interactive with programs.
Project Information
-
This course explores the design of an educational visitor's center in a natural setting with programmatic, climatic and topographic challenges. Students will learn to assess and integrate the context and physical characteristics of the site such as climate, orientation, topography, vegetation and views. Acquire familiarity of the fundamentals of building materiality and constructability and learn to integrate Passive System design principles appropriate for specific site conditions. Sensitive siting, optimized building orientation, and responsible building material selection will be explored to create spatial experiences that heighten an appreciation of the site environment.
The formal language of each project will arise from a phenomenology of place, the hidden structures that emerge from our study of the site, and from the influence our act of 'placing' has on our understanding of the landscape. Utilize methods to explore the territory of building, specifically the historical, geological, climatic, cultural, and landscape conditions that constitute the 'contents' of the site. From this understanding, the project will define a response that diminishes the impact to the site in terms of resources consumed and disruption to the existing visual and natural order. (P. Schenker)
Process
-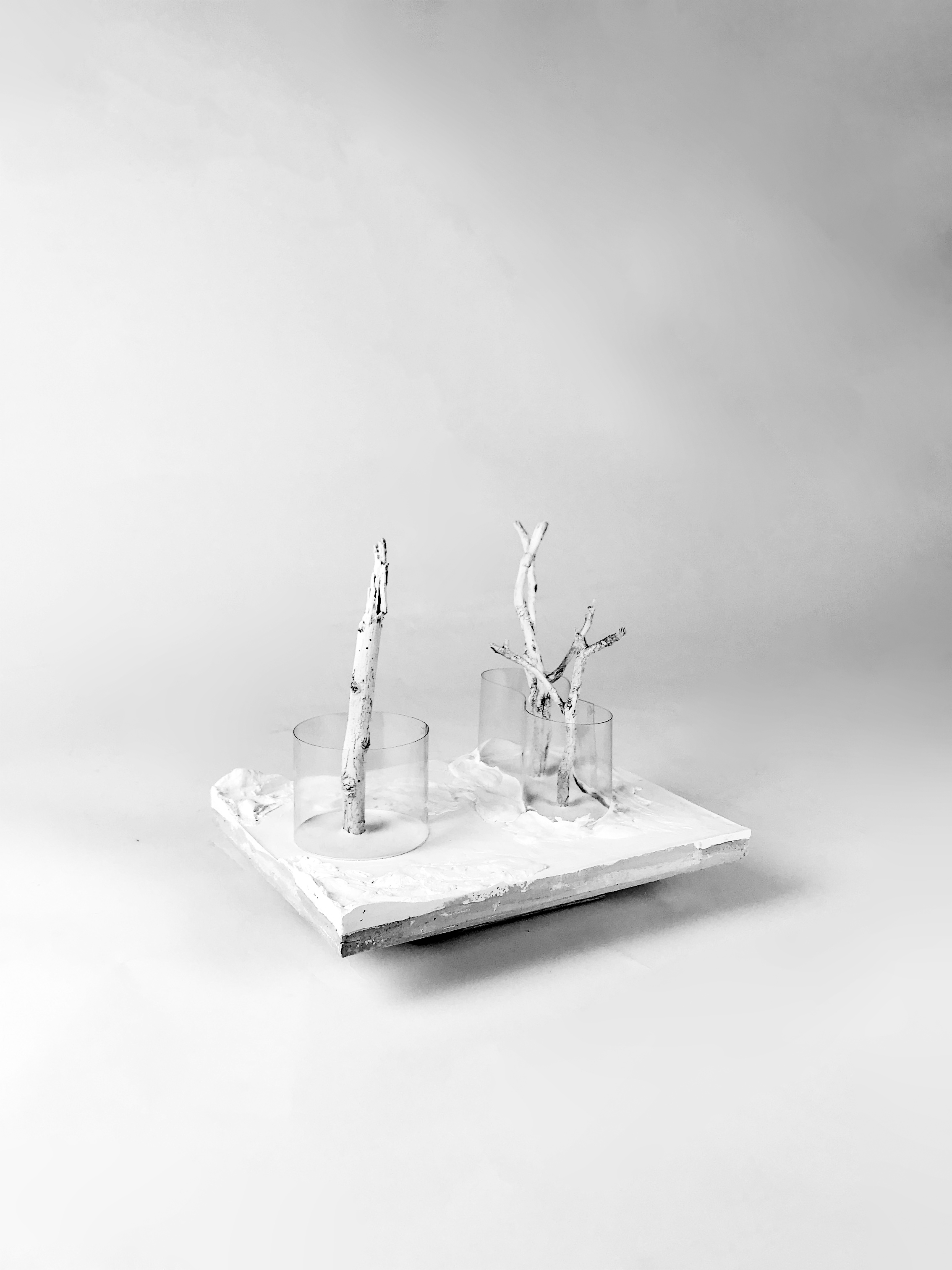 Physical Representation
-
Project Details
-
Information PDF;
Presentation PDF
*Do not reproduce. All rights reserved to the author.